Books by Captain Couch
Purchase here through PayPal or on Amazon.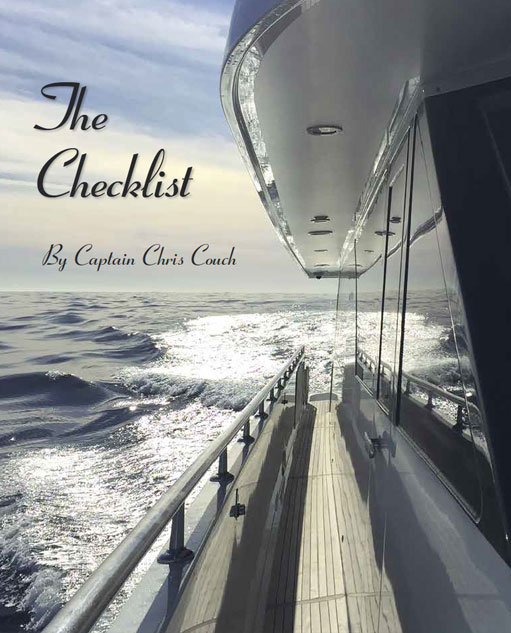 The Checklist
A unique one of a kind Boaters Guide with easy to read guidance for Maintenance, weather, troubleshooting, trip planning and much more. Also contains distances and a ports guide from Alaska to the Chesapeake. 36 pages.
$12.95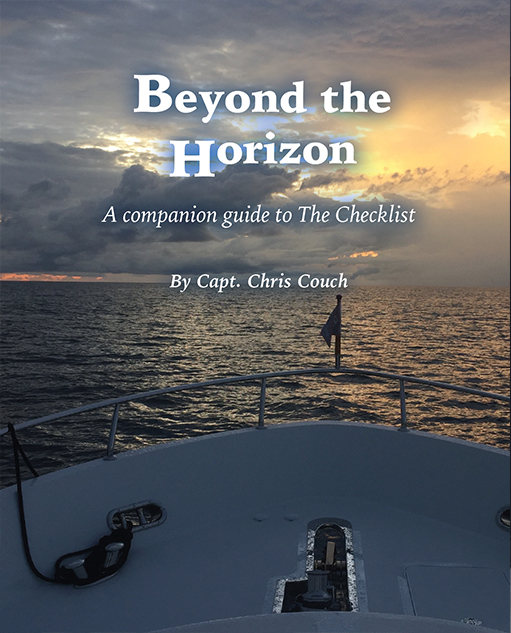 Beyond the Horizon
A companion guide to The Checklist. Articles and in-depth guidance from Captain Chris Couch on Weather, Trip Planning, Maneuvering, Anchoring, Overnight Passages, Navigation.
$19.95